WAMU's Bluegrass Country's signal reaches 'round the world and now so do our eyes and ears. 2010 will be the year of "special correspondents" — people who will blog and cover events far and wide on behalf of BluegrassCountry.org!
Last week, Kym Warner went to the 2010 Grammy Awards and he took WAMU's Bluegrass Country along for the ride! Kym, whose band The Greencards was nominated in the Best Country Instrumental Performance category, blogged daily and took photos for BluegrassCountry.org all week long.
Our second correspondent this year was Bluegrass Country's very own Bill Miller. Bill, who is the host of The Bill Miller Show, attended the 36th Annual SPBGMA Bluegrass Music Awards and Convention in Nashville, Tennessee and provided BluegrassCountry.org with updates and photos all week long.
Sunday, 07 Feb 2010
SPBGMA wraps up tonight with the presentation of the 2010 awards.   Oddly, this event will probably be the least attended of any from the main stage.  It's not from a lack of interest.  The low attendance has more to do with the NFL Super Bowl.  The game is being played at the same time the awards show takes place.  Happens almost every year.
The crowd is down to several hundred in the main room watching the awards.  At least a hundred more are moving in and out to the TV screens down the hall to watch the game for a few minutes or to check the score.  Eventually, the ratings people will say that the largest TV audience in history watched this year's Colts-Saints Super Bowl matchup – 106 million people.  That's a lot of folks watching those Doritos commercials.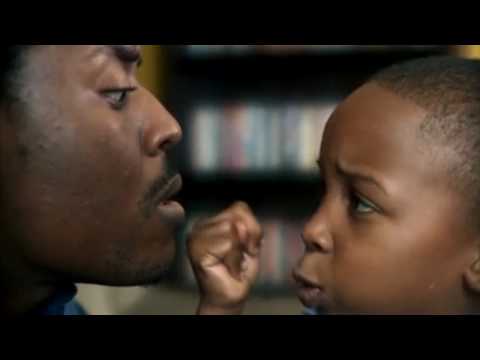 However, almost all of the nominees and winners are here for the awards show.  They've worked hard in their bluegrass careers.  It's a measure of their dedication to the art and craft that they're here and not watching the Saints go marching in for touchdowns.  Even some who are multiple repeat winners are seated in the audience.
As I drive up to the Sheraton Music City for the awards show, 650 WSM plays Tom T. Hall's "Old Dogs, Children & Watermelon Wine."  I park and wait for the song to end before going inside.  Hadn't heard "Old Dogs" in awhile and the detail in Tom T.'s storytelling again amazes me.
It was an omen.  A couple of hours later, Tom T. and Miss Dixie carry home the award as Bluegrass Songwriter(s) Of The Year.
The music sparkled and the members of Rarely Herd were excellent hosts.  Sample joke (this is the short version):  "My uncle worked in agricultural research.  He once crossed a potato with a sea sponge.  The hybrid tasted awful, but it could HOLD A LOT OF GRAVY!"
Well, you had to be there.  Timing is everything in comedy and the Rarely Herd did a wonderful job.
Leaving the event, I step into the cold night air and then hear a door shut behind me.  It's Rhonda Vincent running out to her bus to get something.  I've always heard that it takes an exceptional woman to run in high heels.  Rhonda takes the 20-yard jaunt in her heels faster than the the New Orleans Saints run away from the Colts.
I'll catch up on sleep tonight.  A little after noon tomorrow, Pam and I will have lunch will old friends Jonathan & Nancy Fricke at one of Nashville's special meat-and-threes, Ole Dinner Bell off Lebanon Pike about a half mile from The Opry House.  Jonathan is in the Country DJ Hall of Fame after an illustrious radio career as a DJ and Program Director, a music career that included running the Warner Bros. records office in Nashville when Randy Travis was signed, and a time as the Country Editor at Radio & Records, a leading industry publication for decades.  Nancy was once a radio promotion person. They love bluegrass and go with us to The Station Inn sometimes when we're visiting Nashville.
(Editor's note: The same Station Inn that Kym Warner visited and performed at in last week's blog.)
We'll head back to Knoxville on Monday afternoon and get back to the normal routine.   By the weekend, I'll probably pull out the calendar and see how many weeks that I have to wait before the IBMA convention. – Bill
Saturday, 06 Feb 2010
The morning TV news is all about the Snowpocalyse in DC and in the East.  CNN's Suzanne Malveaux looks like she's knee deep in the snow in front of the White House.  It's beautiful on TV.
Woke up to flurries in Nashville this morning, but the ground is dry.  If this was a weekday instead of Saturday, school would probably be called off.
I prefer good radio over TV, so I tune in 650 WSM, home of The Grand Ole Opry, before leaving my room.
More than half the radio stations in town aren't even in Nashville anymore.  The DJs are delivered by satellite.  News/Talk WLAC's "local news" is read and recorded by a newsperson in Louisville, Kentucky.  On some stations, the same DJ heard in Nashville is simultaneously being heard on Eau Claire and Tucson stations.  The Wall Street radio conglomerates dominate and they don't do local radio.  I prefer more unique programming.
650 WSM is still about Nashville.  WSM still features bluegrass programming on a regular basis (including the weekly 'Underground Bluegrass' from a cavern outside of town), and still carries a staff of local personalities with a deep knowledge of music history.  Eddie Stubbs, a fixture for years on WAMU, holds down the evening show and hosts The Grand Ole Opry on WSM.
I was talking to the owner of a Tennessee radio station today about Eddie Stubbs.  He was listening one night when Eddie talked about a certain recording made long ago at one of the old Nashville studios.  The studio had a window air conditioner and Eddie said on-air that if you listened closely, you could hear the air conditioner in the background.   We laughed, but I added that Eddie could have probably told you how many crushed cigarette butts were in the studio ashtrays, which brands had been smoked, and the ratio of filtered to unfiltered cigarette butts.
Eddie Stubbs is a music historian without equal.
So I'm getting some "local radio" on 650 WSM this morning.  Nashville's Jerry Douglas, a king of the resophonic guitar ("Dobro" for those who could care less about trademark law) is being interviewed.  He told a funny story about his son and his son's friend, Pierre McDonald.  Turns out that Pierre wants to be a rap star but felt his name wasn't befitting a rapper, so he now calls himself "Jay Ro-Ro."
Jerry mentions that almost all the songs he writes are instrumentals, so they often have unusual titles.  He plays a live studio version of "A Monkey Let Out The Hogs."  I crank up the volume and the song ends as I arrive at the Sheraton Music City.
Phil Leadbetter of Grasstowne, a master of the Dobro on par with Jerry Douglas, is one of my neighbors back in Knoxville.  Phil is so tired and sleepy that all he wants to do is go back to his room, sleep, wake up long enough to watch the University of Tennessee basketball game on TV, then go back to sleep.  Unfortunately, his vehicle is back at his lodging facility.  I offer to drive him back and enjoy the good conversation that you always get with Phil.
Lack of sleep and rest is a common problem when you attend events like SPBGMA, IBMA or any bluegrass festival.  There are so many old and new friends to talk with and so much great music to absorb, sleep isn't a priority until you just can't stand on two feet for another minute without it.   To tell the truth, after I dropped Phil off, I seriously (very seriously) considered going back to my room and crawling back into bed.
But it's a yeoman's workday for me.  Can't enjoy a lot of music today.  I plan to do the routine work that will hopefully enhance the interest in my radio show on WAMU Bluegrass Country.  In the radio business, we call it "adding value."  I spend most of the day talking with bluegrass artists and having them record "drops" – short voicings like "Hello, I'm Rutherford B. Hayes and you're listening to The Bill Miller Show on WAMU Bluegrass Country."  Wound up with drops and other on-air nuggets from a couple of dozen artists that I'll use on my show in the coming months.  Chatted with Tom T. Hall, James King, Larry Stephenson and many more.
I've admired Tom T. Hall's work for decades.  We talked about his days as a disc jockey back in Kentucky and West Virginia before he moved to Nashville.  He talked about writing advertising copy, recording it, and creating jingles.  Once I turned on the tape recorder, Tom T.'s old radio voice came out loud and clear and he was back on-the-air.
For several years, I produced a newsletter for the country radio and music industries called The Blue Chip Radio Report.  In that role, I was once invited to Tom T. and Miss Dixie's home, Fox Hollow, with about a hundred other people to meet a bluegrass singer they were working with, Nancy Moore.  That was about 10 years ago.  I wanted to ask Tom T. about something I saw in his kitchen that night.  It was a hand-burned, wooden plaque above the door that read, "Thou Shalt Not Whine."  I forgot to ask him about it.
WAMU Bluegrass Country has deep saturation among bluegrass artists.  I mentioned this in an email to Katy Daley earlier tonight.  I sense that WAMU Bluegrass Country is now the most recognizable bluegrass radio station in the world.
By the way, I probably wouldn't have interviewed Rutherford B. Hayes.  I've heard that his mandolin chop was pretty weak. – Bill
Friday, 05 Feb 2010
We're feeling the DC area Snowpocalyse here in The Music City. Junior Sisk & Rambler's Choice were scheduled to perform tonight, but they're snow bound in Virginia. Wayne Taylor filled-in and drew a rousing ovation. Jerry Butler & The Blue-Js, Josh Williams Band, Grasstowne, Ronnie Reno & The Reno Tradition, Lou Reid & Carolina, Audie Blaylock & Redline, Barry Scott & Second Wind, Chris Jones, and Tim Graves & Cherokee were some of the bands who entertained from the main stage to the packed room.
Festival goers were jammin' throughout the Sheraton lobby and in the hallways. Many people were looking forward to the midnight jams and shows, but I'm worn out and going back to my room to sleep for 3 or 4 hours tonight.
But first, let's flash back to this morning.
I walked into the Sheraton and Sarah Palin was one of the first people I saw. The former Alaska governor is in town for the National Tea Party taking place less than two miles from here at The Gaylord Opryland, so I wasn't surprised to see her in Nashville. However, I was surprised to find her at SPBGMA. This is "The Banjo Party" not "The Tea Party."
Turns out it wasn't Ms. Palin, but a look-a-like better known as Janet McGarry, the only Canadian member of Daughters of Bluegrass. She's a dead-ringer in her designer glasses. Janet admits that people often mention the resemblance. She's here with her husband, Serge Bernard. Serge and Charlie Hansen co-host "The Bluegrass Island Radio Show" on CFCY-FM in Prince Edward Island. Then Janet asks, "We can't remember. Is Palin a Republican or Democrat?"
A skinny 8-year kid in a cowboy hat was walking around and filling up the rooms with charm. You may want to file away the name of Isaac Moore, already a near master of the banjo and guitar.
His dad told me that Isaac started playing the Dobro the night before. Isaac sat in a quiet corner with 16-year old Zane Petty of Barry Scott & Second Wind and instinctively slid through several well-known gospel tunes on the reso. Not bad for a 24-hour history with the instrument.
By midnight, Isaac had gathered an impromptu audience that included Carl Jackson and Barry Scott, and was zipping through bluegrass classics on the banjo and guitar. He wailed a heartfelt vocal on "Don't Cheat In Our Hometown." I was reminded of the 7-year old Ricky Skaggs performing on the old Flatt & Scruggs TV show.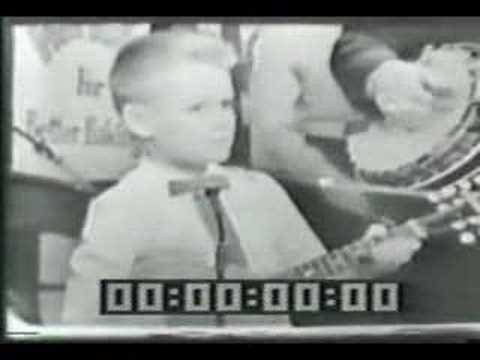 Packing up to leave, I stopped to chat with Wayne Taylor. He had just talked with his wife and discovered that snow had been falling at a rate of about an inch an hour for the past eight hours back home. Now the airlines are canceling flights and he needs a silver bird to fly him back into the DC area.
As I drove away from the Music City Sheraton about 1 AM, I stopped to pick up a young man with a guitar case who was walking in the rain. "I should have left a long time ago," he said. "I missed the last shuttle bus to the parking lot." His name was Troy. He left Buffalo, New York early this morning and drove straight to Nashville. "I was having too much fun to leave, but I almost fell asleep in the middle of a song."
I drove him to his car which was parked a few hundred yards away. He laughed and smiled all the way. – Bill
Thursday, 04 Feb 2010
Photo: Left to right, Lou Reid, Pam Miller, Christy Reid, Bill Miller
Nashville is a special place for Pam and I.  We exchanged wedding vows in Nashville and made our first home here.  We come back often and always enjoy our visits.
Nashville is best known as The Music City, but it's also a regional hub for banking, insurance and book publishing.  Even more important, it's a great place to eat!
Whether it's a cheeseburger from Brown's Diner, lunch at the Elliston Place Soda Shop off Music Row, or a beer and basket at Rotier's Restaurant near the Vanderbilt campus, superb food at a reasonable price is a hallmark of Nashville living.
To sustain ourselves through a night of bluegrass gospel, we lunched at Arnold's on 8th Avenue South.  Like it's above named brethren, Arnold's is housed in a humble building, but, inside, the home cookin' is to kill for.  We dined on fried green tomatoes, seasoned turnip greens (no vinegar needed), fried creamed corn, green beans, creamy cole slaw with real mayo, homemade mac & cheese, bread pudding and chocolate pie so rich that I couldn't eat much more than half.
Talk about ambiance.  Arnold's has it.  This feast was enjoyed at beat-up wall table under autographed photos of people like Chet Atkins, Jerry Reed and Cowboy Jack Clement, sitting at the same tables and eating from the same menu items in years past.  I've always been fond of the photo of Shel Silverstein having lunch next to the water heater in the corner of the little dining room.  They've covered the water heater with a shade since I last ate here around Christmas.
I long ago lost my boyish figure and the athletic body of my youth.  Arnold's has played an important role in that transformation.
By the time we hit the Sheraton around 6, the music had already started.  Hugs and handshakes were the norm.  Bluegrass is many things, but an important part is the consistency of relationships from month to month, year to year, decade to decade.  Make a friend in bluegrass and you'll see him or her again and again for many years.  It's the most stable neighborhood in the music world.
We were too late for Revonda Roberts and Harvest Wind, but heard great performances tonight from the Bluegrass Brothers, Darin & Brooke Aldridge, The Marksmen, Lou Reid & Carolina, and Barry Scott & Second Wind.
Cia Cherryholmes and later Roni Stoneman stopped by our booth.  Bluegrass DJ Ron Vigue from the Ohio University radio station, WOUD in Athens, introduced himself and we made friends.  Freddy Smith is an old buddy and frequent winner of the Bluegrass DJ Of The Year Award, Freddy performed his Bluegrass Bolo Paddle tricks to the joy of the kids who wandered through the isles.
As she often does, Pam remarked how friendly, how warm, and how open people bluegrass seem to be.
"It's just like home," she said. – Bill
Wednesday, 03 Feb 2010
Snow and ice still cover the fields and and blanket the trees as we cross over the mountains on the 180-mile trip from Knoxville to Nashville.  While DC can handle 4 to 8 inches of snow with hardly a break in the routine, a few flurries can dramatically alter life in the South (Editor's Note: Maybe so, but DC can't handle a Snowpocalypse, Bill).  We commonly go for two or three years with nothing more than snow flurries all winter.  Stocking up with anything more than the minimal reserve of salt and snow moving equipment isn't cost effective.  That's why we shut down almost everything at the hint of the white stuff.
Almost everything.  We keep pickin' in Tennessee no matter what the weatherperson says.
I-40 is almost completely free of ice today, but traffic is light.  My wife, Pam, and I are still talking about our warmup for SPBGMA the night before with Uncle Phil Leadbetter.
Uncle Phil is one of our neighbors and a founding member of Grasstowne.  He also has a family band, The Leadbetters, made up of son Matt (of Lonesome River Band and other groups), banjo-playing brother Kent, and 18-year old nephew Chance.
The Leadbetters invited Don Rigsby down for their monthly gig at a Knoxville chicken wings & pickin' parlor.  Don can make you feel like you should have been a Kentuckian when he knocks out 'Kentucky Waltz.'  Although Don's a big UK Wildcats fan, he can get your heart pumpin' with his version of 'Rocky Top.'
We ate well and kicked out the jams to more than two hours of world class bluegrass on Tuesday night.
Now it's Wednesday.  As we roll through Mt. Juliet toward the Sheraton Music City Hotel near the airport – annual home of this event – we're primed and ready for another round of incredible music and fun at SPBGMA. – Bill