Looks like MerleFest made it's mark this year like it always does. 76,000 people visited the hilly and green campus of Wilkes Community College in the town of Wilkesboro, North Carolina.
We did our best to capture some of the millions of amazing moments of this year's 4-day event. According to their website, MerleFest was founded in 1988 in Memory of Doc Watson's son, Eddy Merle Watson as a fundraiser for Wilkes Community College and to celebrate "traditional plus" music.
Like every year since 1988, there were pickers, dancers, concert goers and musicians in every direction. 14 different performing areas made it impossible visit everything.
On Saturday, Dailey and Vincent performed with their newest member, bass singer Christian Davis

Sunday morning, Scythian got the entire crowd of the Watson Stage on their feet and jumping. And they had 7 year old fiddler, Ruth join them on-stage for a tune. She did a great job!!
The Avett Brothers got the crowd going on Sunday, here's everybody's favorite mascot, David Mayfield joining them on Go to Sleep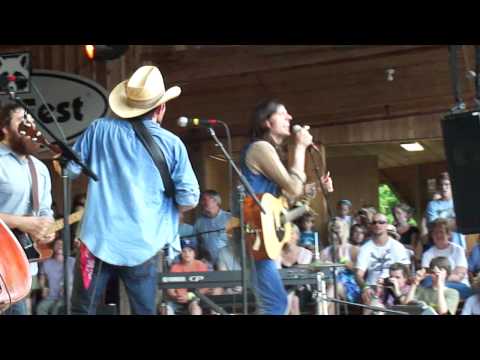 Every year, Sandy Feat carves a sculpture from tons of sand
View all Photos
Watch all Videos
Related posts:
MerleFest Day 1
MerleFest Day 2
MerleFest Day 3